The Gospel of Thomas is a collection of sayings by Jesus. Some are included in the other 4 gospels, and some are not. We will have a 4-session study group this summer. Watch for more information.
Sacred Ground: A Diocesan-Wide Program beginning in the Fall
Sacred Ground is a film- and readings-based dialogue series on race, grounded in faith. The 11-part series is built around an online curriculum of documentary films and readings that focus on indigenous, Black, Latino, and Asian/Pacific American histories as they intersect with European American histories. You can learn more about this excellent curriculum on the Episcopal Church website Sacred Ground – The Episcopal Church To register contact the diocesan facilitators: Katharine Burnett (Katharine.burnett@gmail.com) or E. Jahn Hart (jahnhart@sbcglobal.net)
Intergenerational Formation
Mark your calendars:
Intergenerational Evening:
Praying with Beads: Wednesday July 19th 5:30pm – 8 pm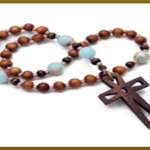 Modelled after our successful Lenten Family Evenings, we will meet for a simple dinner at 5:30, and then 3 groups (adults/teens & tweens / children) will learn about different traditions of praying with beads (the Anglican Rosary, the Catholic Rosary, the mala, and others). Supplies will be available to make our own sets of prayer beads. We will re-gather to close with Compline by 8pm. Watch for more information.
Prayer Partners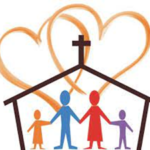 Over the summer, we invite everyone to sign up for a PRAYER PARTNER. We all want to stay connected through prayer in the form of letters, emails and/phone calls. If you would like to participate, please sign up on the clipboard at the back of the sanctuary or make a phone call/email to the church office. We will match prayer partners from the list. The hope is to connect generations of the parish through prayer. [All parents of youth will be on the list with their children to ensure safe practices.]