Faith Formation: Children and Youth
Family Worship: 9:30 am Children and Youth will lead the service
October 1st Blessing of our pets
November 5th All Saints Sunday
December 3rd 1st Sunday of Advent

VBS Sundays: 9:30 – 10:30 am
October 15th [until 10:15 followed by the Parish Meeting]
November 19th Stewardship Ingathering
December 17th Preparing for Christmas & Epiphany
Children's Chapel: 9:15 am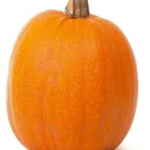 October 8th , 22nd & 29th
November 12th & 26th
December 10th & 31st

Save the Date! Saturday October 21st 9:30-11:30am
Fall Fun Faith Formation at Bethlehem Lutheran.
Children and parents will gather for a fall-themed morning of bible stories, songs, games, and decorating pumpkins. We will do a service project for the Cathedral in the Night event on October 22nd—a service in Northampton for people who have no shelter. We will make sandwiches and collect socks for men and women.
Please contact Eileen DeMings eksullivan99@dpcv.org to sign up for this event!
Youth Formation: Grades 6-12
We are partnering with Bethlehem Lutheran:
October 22nd Cathedral in the Night – A ministry of First Lutheran Church of Northampton to the unsheltered in their community. Watch for more information
Meetings after Family Worship: October 1st and November 5rh to plan fellowship and service events
November
Family Worship: 9:30 am Children and Youth will lead the service
November 5th All Saints Sunday
December 3rd 1st Sunday of Advent
VBS Sundays: 9:30 – 10:30 am
November 19th Stewardship Ingathering
December 17th Preparing for Christmas & Epiphany
Children's Chapel: 9:15 am
November 12th & 26th
December 10th & 31st
Youth Formation: Grades 7-12
Meetings after Family Worship: November 5th and December 3rd to plan fellowship and service events